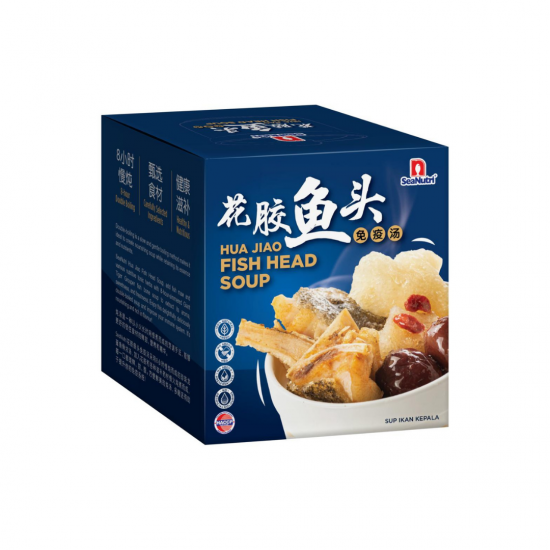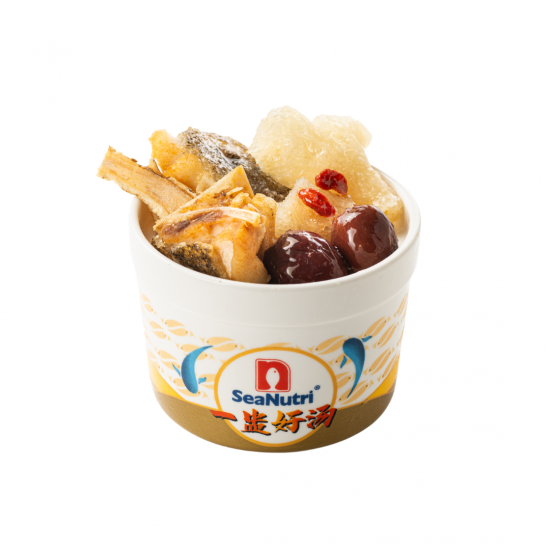 花胶鱼头免疫汤 Hua Jiao Fish Head Soup
A premium soup made by Giant Tiger Grouper fish bones, added nutritious ingredients such as Fish Maw, Chinese Herbs and ginger.
8-hour Double Boiling
Carefully Selected Ingredients
Healthy & Nutritious
Serving Suggestion:
1.Put a pot of water to boil.
2. Remove the soup packaging
3.Put the soup bowl into the pot and steam for 20-30 minutes
4.Remove from the pot and serve hot.
以珍珠龙趸鱼骨汤、多种滋补药材如红枣,玉竹炖制
增强免疫力,方便鲜美
【珍珠龙趸鱼骨炖汤】
Stock:

In Stock

Model:

花胶鱼头免疫汤 Hua Jiao Fish Head Soup

Weight:

0.30kg