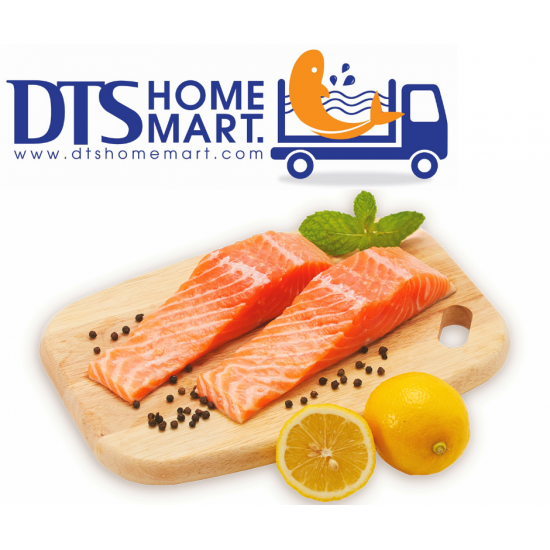 PRE-ORDER Salmon Fish Fillet Portion 500g 三文鱼切块
The body of salmon is oval-shaped, with relatively small scales, and the back is dark green or blue, while the sides are silver-white. Adult salmon typically have distinctive red flesh, which is due to the natural pigment-rich food they consume.
FLAVOUR PROFILE
• The flesh is tender and delicate.
• It has a certain amount of oil content, giving it a slightly silky and smooth mouthfeel.
CULINARY APPLICATION:
• Grill
• Steam
• Boil
• Fry
三文鱼的身体呈椭圆形,鳞片较小,背部呈深绿或蓝色,侧面银白色。成年三文鱼通常具有特有的红色肉质,这是由于其食物中富含天然色素的缘故。
口感特点:
· 肉质柔软细腻
· 有一定的油脂含量,使其口感略带丝滑和柔滑
烹饪方法:
· 烤
· 清蒸
· 烫熟
· 煎
- Salmon Fish Steak Portion - Ready to cook - Cleaned and cut into steak portion for your convenience - IQF Individually Quick Freezing to seal the freshness - Individually vacuum packed - Delivery by our own truck and driver to ensure the quality are well-maintained

Stock:

In Stock

Model:

Salmon Fillet Portion

Weight:

0.50kg