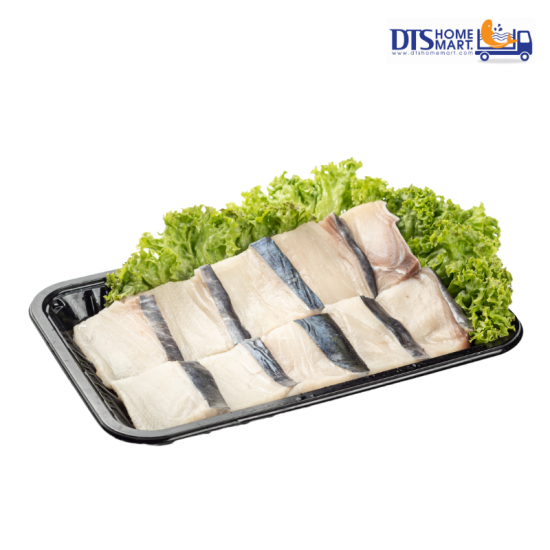 Tenggiri Fish Slice 竹加鱼片 300gm/tray
appearance is unique, with a disc-shaped body. Its back is deep blue or purple, while the belly is silver-white. The fins are mostly red.
FLAVOUR PROFILE:
The flesh of opah is tender and contains a significant amount of oil, giving it a relatively silky and full-bodied texture.
CULINARY APPLICATION:
• Grill
• Steam
• Deep-fry
• fry
外表独特,身体呈圆盘状,背部呈深蓝色或紫色,腹部为银白色。其鳍部分多为红。

口感特点:
肉质嫩滑,且含有较多的油脂,这使得它的口感相对丝滑和饱满。
烹饪方法:
· 烤
· 清蒸
· 油炸
· 煎
- Fish slice
- 300gm/try
- Boneless
- Convenient to cook
Stock:

In Stock

Model:

Tenggiri Fish Slice

Weight:

0.20kg