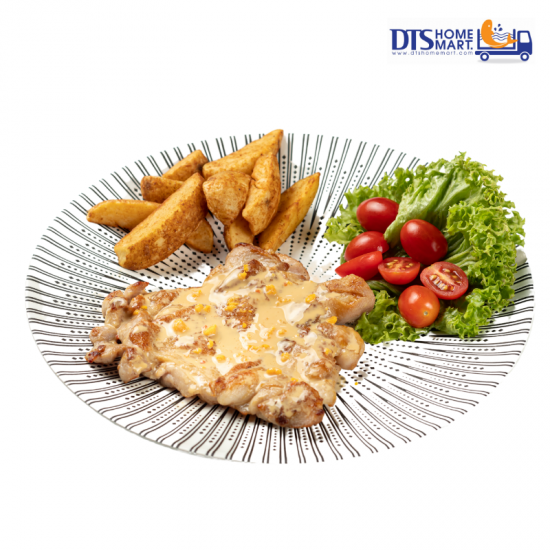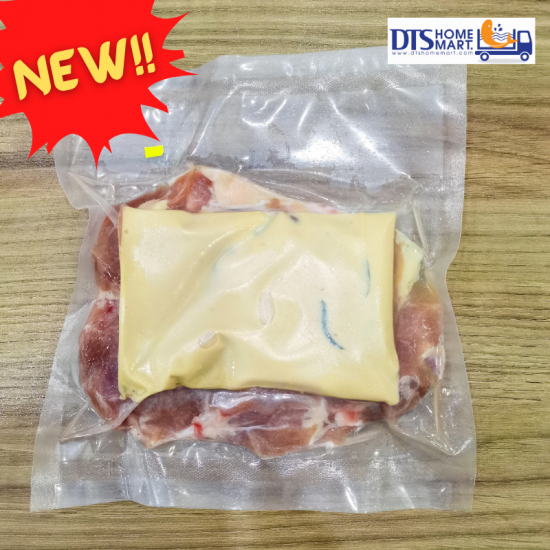 Salted Egg Sauce Chicken Chop 咸蛋鸡扒
【Ready To Cook Chicken Chop】
Delight in the harmonious pairing of savoury and aromatic salted egg sauce with tender chicken.
· Seamlessly complete a meal with your preferred side dish.
· Crafted from fresh, tender, and low-fat chicken meat.
· Skip the hassle of chicken and sauce preparation.
· Bid farewell to kitchen chaos and after-meal clean-up.
· Grill for 15-20 minutes, then savour your feast!
· More moments of self-indulgence or quality time with cherished ones!
· Includes 1 piece of tender chicken meat and 1 pack of homemade sauce.
Serving Suggestion:
1.Grill the Chicken Chop until it's cook.
2.Heat the sauce & pour it onto the Chicken Chop
3.Ready to Serve!
【即烹鸡扒】香气四溢的咸蛋酱与嫩滑的鸡肉完美搭配,令人愉悦的美味组合。
轻松搭配喜爱的配菜,方便解决一顿餐。
采用新鲜嫩滑的低脂鸡肉制作。
不需浪费时间准备鸡肉或酱汁。
避免厨房杂乱和餐后清洁。
烧烤15-20分钟即可上桌!
享受更多的独处时光或与亲人共享的愉快时光!
含1块嫩滑的鸡肉和1包自制酱汁。
食用建议:
将鸡扒烤至熟透。

加热酱汁,然后倒在鸡扒上。

准备好上桌享用!
- Salted Egg Sauce Chicken Chop
- Certified Halal
- Ready to cook
- Marinated & comes with sauce
- Simple & easy to cook

Stock:

In Stock

Model:

Salted Egg Sauce Chicken Chop 咸蛋鸡扒

Weight:

0.25kg