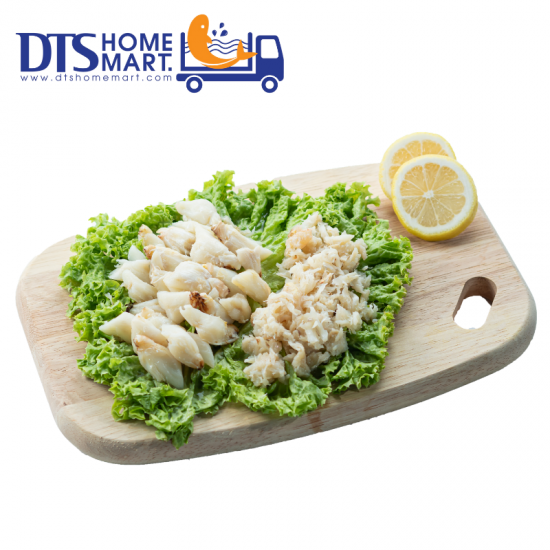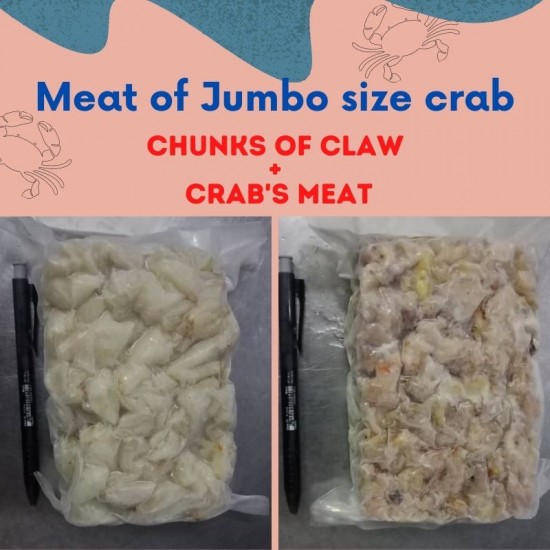 Jumbo Crab Meat 500g 蟹肉
The meat of the flower crab is tender and delicious, making it a popular seafood ingredient. Flower crab meat is rich in proteins, minerals, and vitamins, making it highly nutritious.
Local flower crab meat can be prepared using various methods, such as boiling, steaming, frying, grilling, and more.
花蟹肉质柔软,味道鲜美,是一种受欢迎的海鲜食材。花蟹肉富含蛋白质、矿物质和维生素,是一种营养价值较高的食品。
在烹调本地花蟹肉时,可以用多种方式处理,例如煮、蒸、炸、烧烤等。

- Jumbo Crab Meat 500g 蟹肉 - Ready to cook - Properly cleaned, descaled and cut for your convenience - IQF Individually Quick Freezing to seal the freshness - Delivery by our own truck and driver to ensure the quality are well-maintained

Stock:

In Stock

Model:

Jumbo Crab Meat

Weight:

0.50kg