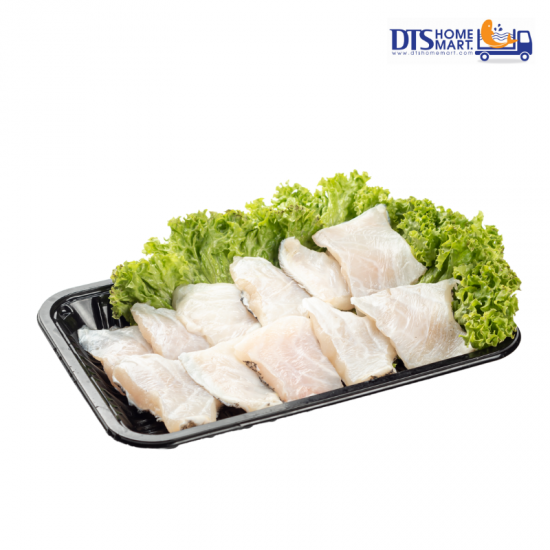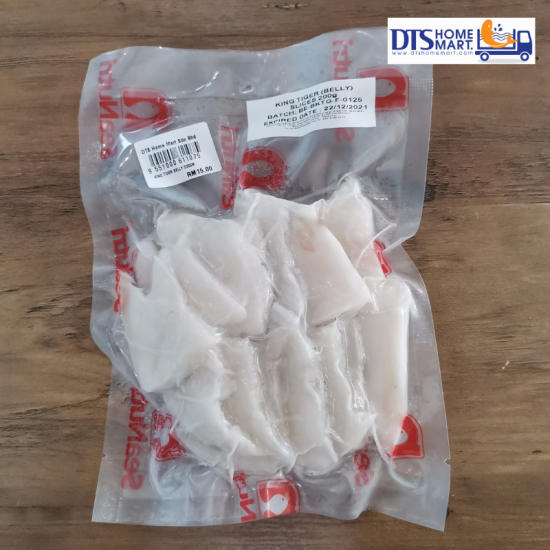 King Tiger Fish Belly Slice 龙虎斑鱼腩 300gm
has smooth skin and firm flesh texture, definitely a favourite among fish lovers.
FLAVOUR PROFILE:
Its flesh and skin are attached together with a thick layer of shiny silver gel. Excellent texture and taste if cooked in steamed fish sauce style. The slimy smooth layer of gel enhances the whole culinary experience.
CULINARY APPLICATION:
· Steam
· Stew
· Fry
· Double-boil
· Deep fry
· Salt-baked
具有光滑的皮肤和坚实的肉质纹理,无疑是鱼类爱好者的最爱
口感特点:
鱼肉和鱼皮之间有一层厚厚的闪亮银色凝胶相连。如果用蒸鱼酱的方式烹饪,口感和味道都非常出色。滑腻顺滑的凝胶层增强了整个烹饪体验。
烹饪方法:
• 清蒸 • 炖煮 • 煎 • 双炖 • 油炸 • 盐焗
- King Tiger Fish belly
- cut into slice
- ready to cook
- 300gm/pack
Stock:

In Stock

Model:

King Tiger Fish Belly Slice 龙虎斑鱼腩 300gm

Weight:

0.30kg